Trana Discovery provides a proprietary drug discovery technology platform that enables its partners to discover new treatments of bacterial, viral, and fungal infectious diseases.
HLB/Citrus Greening Disease
First identified in the US about 10 years ago, Huanglongbing (HLB), also known as Citrus Greening Disease, is a bacterial plant disease that destroys citrus trees.
Using the tRNA platform; Trana Discovery aims to bring a novel pesticide to this market. A market in desperate need of effective and timely therapies.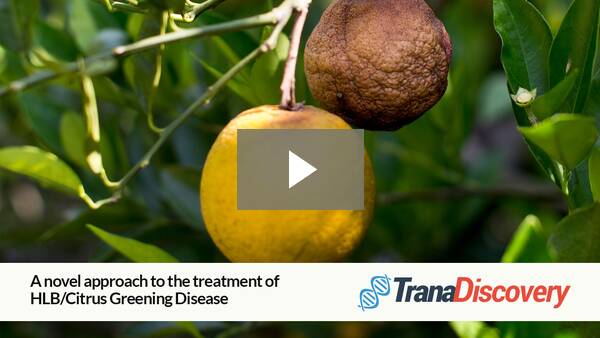 Technology
Our assays screen compounds to identify potential drug candidates that work through a novel mechanism of action: inhibition of the target pathogen(s) ability to use an organism-specific transfer RNA (tRNA), essential for propagation.
Trana Discovery, Inc. | 2054-260 Kildaire Farm Road Cary, NC 27518 | info@tranadiscovery.com | (919) 295-6116